If you've been applying makeup directly to your face, we hate to break it to you, but you've been doing it all wrong! There is an important process that you've been missing out on. It doesn't matter if you've bought the best makeup brand or read every application process word for word! If you don't prep your face first, everything you've learned is useless. Prepping your face is as important as applying primer before foundation. It will leave your makeup looking more natural, create a smoother canvas and also help your makeup last longer. Even though you might have to add a little more time to your makeup routine, it's definitely worth it and if you want to get on board, well here's what you need to do.
Cleanse & Exfoliate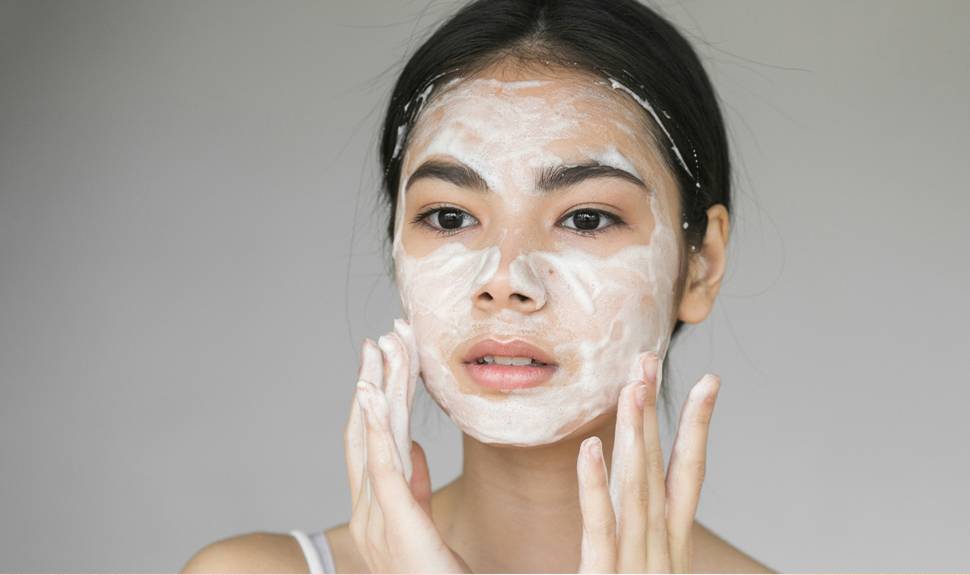 Link: https://www.skincare.com/article/how-to-use-face-wash-the-right-way
This one should be a no brainer. It's always beneficial to wash your face with a gentle cleanser before applying any makeup. This helps remove excess oils and dirt without irritating the skin. This step also ensures your makeup goes on evenly and stays put.
Rub Ice


Link: https://kamdora.com/2016/05/13/diy-ice-cube-beauty-tricks/
As weird as this may sound, rubbing ice on your face after cleansing is actually really beneficial. It boosts blood circulation to your face, makes it look radiant and best of all, it works like magic on all skin types. This makeup hack will also create a smoother canvas for your foundation.
Hydrating Cream


Link: https://www.pinterest.ru/pin/318207529916715637/
Once you're done icing your face, it's time to hydrate it with a good moisturizer especially if you have dry skin. Moisturizer helps brighten and soften skin, makes the foundation and concealer application easier and helps your makeup stay on longer and doesn't make it look cakey.
Primer


Link: https://www.self.com/story/beauty-why-use-primer
Before applying foundation, ALWAYS use a primer first. Primers help fill in any crease or pore, in turn, creating a smoother base for your foundation as well as help your makeup stay on longer.
Lip Balm


Link: https://www.rd.com/beauty/lip-balm-hacks/
Your lips need to be hydrated as well so don't forget about the lip balm. Dry lips can make your lipstick flaky and even peel off so be sure to swipe on a lip balm first and let it sit for 5 minutes. This will soften and smooth your lips.